© Boyanup Farmers Market © 2019


M

arket Stalls
Farmers Market Stall Holders
You'll find a wide choice of local produce at our monthly market with new stall holders joining all the time. Our stall holders are passionate about
the produce they bring to market, why not come along and meet them. If you'd like to open a stall at our market, find out how!
If you want to

keep

up with all that's new and exciting at Boyanup Farmers Market, subscribe to our monthly email Market Matters Newsletter.
You can un-subscribe at any time through a link in the email.
About Our Stall
The original family farm of Green Valley is situated near Frankland in the South West of Western Australia. Green Valley farm is owned and
operated by Robert and Cheryl Crosby who have been sheep farming for over 40 years. The Crosby's are known for breeding predominately
merinos for wool and also x bred lambs for meat.
Green Valley Lamb was established in 2010 by Darren and Tammy. We are based in Manjimup with our children Katie and Josh. We lease a
number of farms scatted throughout the South West. The region is perfect for raising x bred lambs for meat because of the rich soils and
ample rainfall which grows the best pasture for sheep feed. Darren's passion is to produce top quality x bred lambs by using Multi-purpose
Merino ewe's and Border Leicester rams to produce a First cross Border Leicester mums. Darren believes that breeding lambs from the first
cross Border Leicester mums over the Poll Dorset ram produces a quality meat lamb.
The lambs are grazed in large paddocks with their mums until they are old enough to be weaned. Once weaned this is at about 16 weeks the
lambs are moved to fresh pasture to finish the lamb off to be at the precise weight for local butchers.
Our lambs are grass fed, which means that the lambs are free to graze grass (clover, rye grass, kikuyu) in large paddocks all year round.
This Months Stall Holder is:
Amanda's Cuisine
Arthurs Grove
Artisan St. Chocolates
Kuza Coffee
Boreham Valley Nursery
Cakes in a Cup by Nic
Cambray Cheese
Capercup Classy Chooks
Cherry Valley Farm
Choppers Choice Eggs
Chris & Dave
Country Belle Soaps
Our Annual Stall Holders
Country Capaccino
Da Silva Seafood Van
Dom Piscioneri
Erika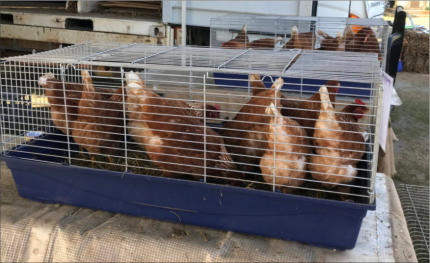 Fre Jac Bakery
Green Being Eco Store
Green Valley Lamb
Green Way Herbs
Handmade-and-Marina
Leon Jones
Leonie O Mara
Meadowbrook Estate
Merrifield Lamb
Mick Adams
Modern Plants
Mumballup Pecans
Oakway Estate Wines
Scapegoat Dairy
Solar Fruit
Soojay Designs
Handmade Childrens Clothes
Southern Forest Honey
Taralea Macadamas
The Cidery
Third Pillar
Thomson Wines
Tizz Bees Honey
Trica's Kitchen
Yanmah Fresh
Bimbimbie Nuts
Blends by Lozza
BronnyD Caramel Apples
Fluffy Mumma
Fruits of our Orchard
Our Casual Stall Holders
Pams Patchwork
The Forrest Kitchen
Two Fat Cows
Witherspoons
Our stall holder list is sorted alphabetically separated into Annual Members and Casual Members
Stall Holders
Darren and Tammy Crosby
Family run olive growers/producers in the South West, with an extensive
range of olive products at very competitive prices, we supply wholesale
and retail.
Handmade chocolate and confectionery products, made right here in the
South West! 20 years in the industry and a forerunner for innovation of
flavour combinations takes your enjoyment of chocolate to another level.
We are a small business nestled in the Roelands hills. We have been
producing nuts for about 20 years selling to local businesses and
markets.
Blends by Lozza is all about getting back to what nature has given us
and that is flavour in the form of herbs and spices! Why add nasties,
numbers and sugar to your food when you can add straight flavour!
Cakes In A Cup By Nic is a Capel base home business that has been
operating since 2012. I specialise in buttercream cupcakes and cake for
weddings, birthday, morning and afternoon teas and other occasion.
Established in 2000. 4000 Free Range layers in shed with opportunity to
Free Range outside.
Handmade olive oil and sheep milk soaps using local and home grown
ingredients where possible. Soap that is extremely moisturising and
gentle on sensitive skin. Large variety of soaps and soap gifts for all the
family and all occasions.
We're making the humble apron cool again! Extra gorgeous sized retro
style ladies aprons and awesome mens BBQ aprons. Fun prints with
hard to find fabrics that will brighten your day. We're also helping get rid
of plastic with shopper bags and produce bag sets available.
Natural self care products.Every one of our products must, throughout its
lifecycle, have a lesser impact on the earth.
Utilising natural ingredients, sourcing locally, organically and from
sustainable sources whenever possible.
Cottage craft mainly using local raw material and resources in
collaboration with local producers and makers. My products reflect the
"slow craft philosophy", my North East Indian tribal (Lotha Naga) heritage,
traditional techniques, earth conscious, small scale approach.
Leave the world behind at Oakway Estate where you can enjoy wine
tastings with beautiful views across the vineyard and dam.
Being primary producers of raw honey ,wax, and lemon myrtle we take
pride in ensuring we can provide our customers with 100% pure local
products. We are migratory beekeepers, finding the best food source
throughout the seasons, within the SW WA, for our healthy bee colonies.
We are passionate about providing discerning cider and beer drinkers with
handcrafted, all natural artisan ciders and beers. As one of WA's inaugural
cidery and breweries we have been handcrafting ciders and beers for over
18 years winning over 60 national and international medals.
We're a small home run business producing fresh, healthy and tasty
food using locally sourced, sustainable ingredients, that are nitrate free,
organic, pastured and super fresh. Sharing our passion for wholesome
guilt free food made with love for all to enjoy.
Tricia's Kitchen are producers of small batch quality conserves, pickles &
condiments, based in Nannup. W.A.
Witherspoon's makes alternative skincare that it healthier for your skin
and your body. They are much longer lasting and incredibly effective.
They are concentrated and very easy to use. All handmade and 100%
edible ingredients. No additives, No preservatives.
Classy Chooks started as a hobby looking for some different breeds of
chooks to have in the chook pen. Then a small incubator, more breeds
and a larger incubator then selling our chicks.
We produce various herbs and vegetable seedlings.
We produce quality fresh unpasteurised goats milk, goat milk products,
and goat meat.
Goat meat and milk are healthier alternatives to what is traditionally used
in Australia.
We produce and sell raw packaged honey, pollen, honeycomb, creamed
honey, beeswax products
Soojay Designs creates handmade baby and children's clothes. They are
excellent quality and are made from natural fibres such as cotton, linen
and silk. If you want something to last, is unique ,beautiful and
wonderful to wear, a visit to Soojay Designs is a must
We sell pea straw bales for garden mulch. We supply the South West and
Perth. Attend the Boyanup market every month.
Hot and cold drinks served from our Coffee Van
Fresh Roasted Coffee Beans available in 250g 500g and 1kg sizes.
Different Beans from around the globe.
Darren is a third generation sheep farmer and is dedicated to producing
top quality Poll Dorset Lambs. All our lambs are carefully hand selected at
the precise weight then the beautiful fresh lamb meat is sold directly to
the public.
Solarfruit is a family business run from our farm orchard in
Brookhampton, 6 km from the Donnybrook town centre. For 25 years, we
have been making delicious, healthy sweet treats from locally grown,
premium fruit.
A crisp Granny Smith apple dipped into delicious hand made caramel
then topped with an assortment of topping's from nuts, chocolate,
M&M's and cookies, you are sure to find something to temp you.